Welcome to the Movie Ideas Wiki!
Hi! Congrats on finding the largest and brightest video movie ideas wiki out there! And if it's not, with your help, it soon will be!


This is a fanon wiki, and just like fan-fiction wikis, this one has a variety of fan created ideas on here! These include potential sequels and new series that have yet to exist. We are rolling out a system to help users identify which articles are open to community involvement and which ones are not. Until then, ask before editing anything major.
Please be aware.

---

This website is a

fanon

encyclopedia

of user designed movies. Remember:

Each user has different standards in language and writing.
Articles are more often than not completely fictitious!
Blah blah blah, don't sue us.
| For New Users and Visitors | For the Regular Community |
| --- | --- |
| We aim to be the biggest and most comprehensive movie idea reference wikia on the Internet. We are already the biggest and most active on Wikia, and we aim even higher! More information on our official goals, our history and how to connect with us through the link. | Nothing of Interest. |
We are currently editing over 4,926 articles, 8,941 pages, 1,311 files, and 65 active users. Today's Date: August 17, 2022, 22:17
New articles (edit):

---

To write a new article, just enter the article title in the box below. Or, at the top of the page under the "Contribute" drop-down menu, click "Add a Page".

Please read our rules before you edit: Click here to view rules.


Editing guidelines | What are fake movies? | Wanted pages

Sister Act 3 is an upcoming sequel to Sister Act 2: Back in the Habit and a Disney+ original film. It has a scene where 2 new students in st. Francis academy replaced Rita Louise Watson, and Wesley glen "ahmal" James. It will released in February 2, 2022. Read more...
New images (upload):

This special page shows the last uploaded files.
These are the people who have power on the wiki.
| | | | | | | | | |
| --- | --- | --- | --- | --- | --- | --- | --- | --- |
| Active | Hiatus | Retired | Banned | Blocked | Revoked | Globalled | Reinstated | Break |
These are the people that have control of the wiki.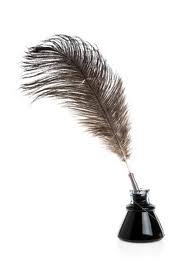 Fan Fiction on Fandom
Books/Comics
Movies/TV/Anime
Games
Sci-Fi, "Cosmology"
Other
Template:Languages